Online Learning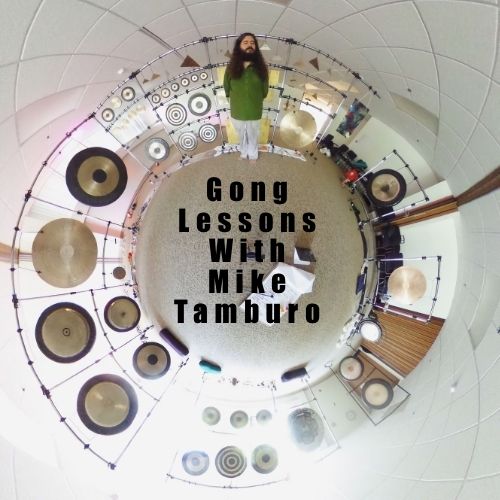 PRIVATE LESSONS with Mike Tamburo
Our lessons can include instruction in gong techniques, musical understanding (rhythm, dynamics, tone, volume, etc), practice exercises and drills, philosophy, basic gong physics, composition, improvisation, meditation, creativity, recording and overall artistry. I have a vast amount of experience that I am open to sharing and can cater lessons to your needs.
My lessons are non-dogmatic and my intention is for you to become a flexible gong player and listener. How you use the instrument is up to you.
Lessons build best over time, but I am willing to work with whatever you need.
Lessons are 2 hours for $120 ($60 an hour)
Due to Covid, I am offering sliding scale pricing $60-$120 for 2 hour lessons.
I am willing to work out deals if that does not work for you.
Let me know if there is any way I can support your learning, growth and evolution.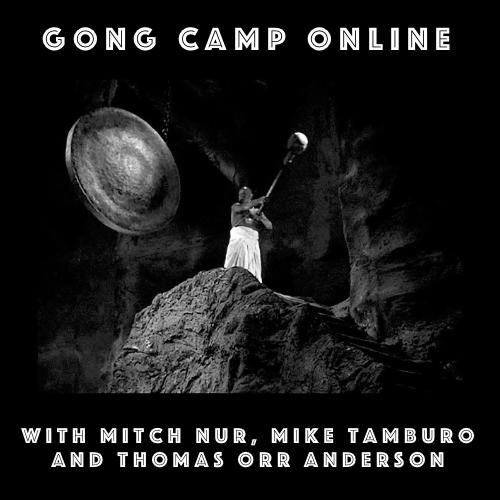 GONG CAMP ONLINE
Join Mitch Nur, Mike Tamburo, and Thomas Orr Anderson for Gong Camp 2021 Online, a transformational 40+ hour interactive home-study course developed to meet the needs of the modern Gong player during these Covid Times. The course is developed for a maximum of 9 students with 3 course facilitators, featuring intimate breakout rooms intended to elevate each player's skill-set through direct mentorship.  An exciting additional element is the small group follow-up sessions with the teachers, adding a holistic dimension to the overall learning process. 
We will explore and experiment with the musical and the meditative potentials of the Gong, both as players and as listeners. The primary focus is on good playing and direct interaction. We will delve into Gong Culture, Gong Craft, sound perception and the science of sound, giving participants a well-rounded and non-dogmatic approach to the Gong as a tool for consciousness shifting and social change.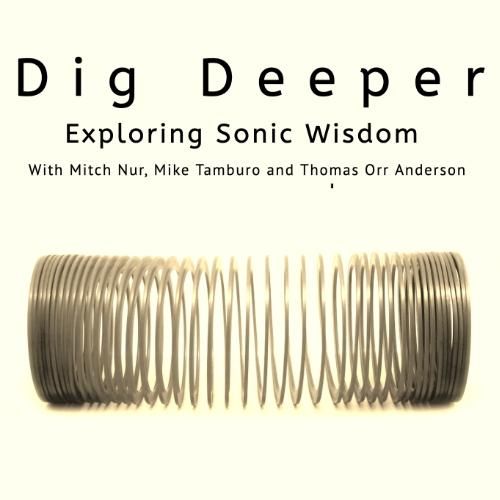 Dig Deeper – Exploring Sonic Wisdom
Join Mitch Nur, Mike Tamburo and Thomas Orr Anderson in an improvisational course adventure exploring all facets of music and sound including aesthetics, the science of sound, gong music, instruments from around the world, sound as medicine, vibration, space, time, new perspectives in music and attention, ethnomusicology, history, philosophy, mysticism, sound meditation, techniques, practices, wisdom, relearning, gathering, community, and Interpersonal connection.
3 Teachers • 3 Hour Classes • 3 Days A Week • Classes are ongoing.
Sign up for the live classes or explore over 300 hours of past episodes.